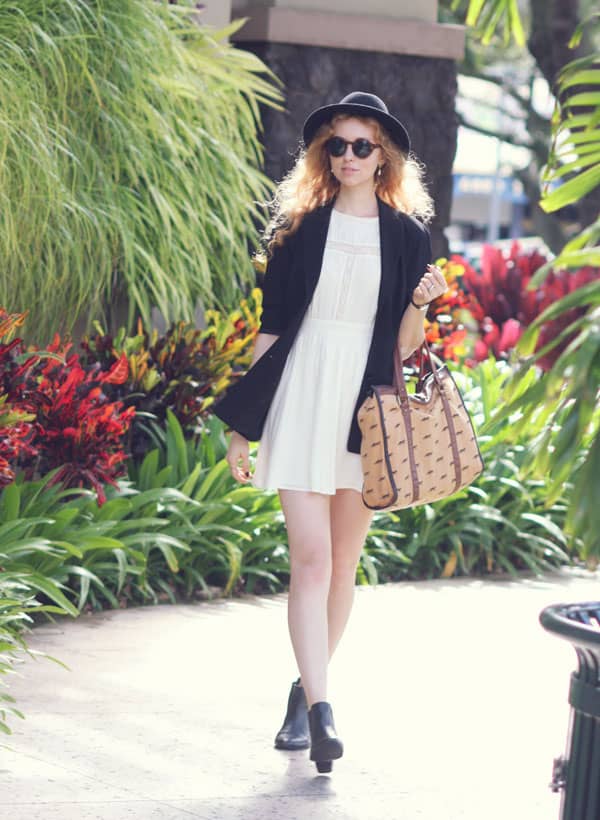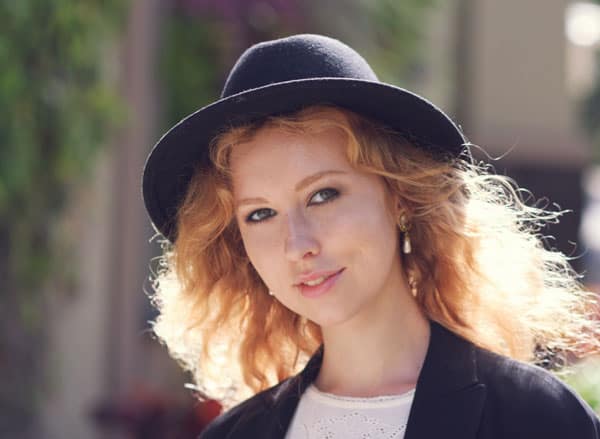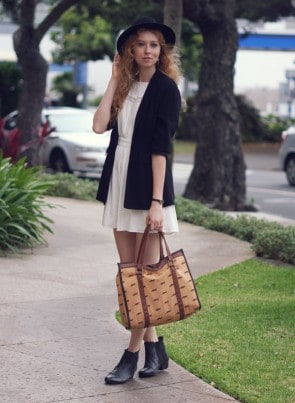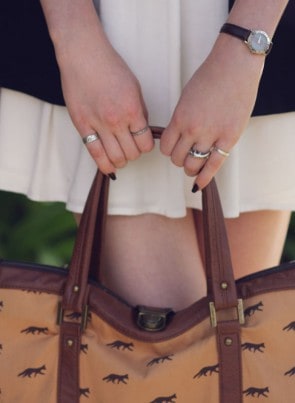 This blog seems to be witness to my many obsessions, first it was hats and now it's blazers. What can I say, I find what I like and I stick with it! Other things I love include anything with animals on it, so this bag covered in little foxes is right up my alley. It's a lovely little reminder of London as well, as I picked it up at the Battersea boot sale on my last weekend there- much thanks to Jazzabelle's Diary for that recommendation!
I wore this for a little jaunt around Kailua town after grabbing brunch with some of my friends from high school. It was so great catching up with them. Even though I hadn't seen them in months, it goes right back to the way it's always been! We are all so different than we were back in high school– it's really quite amazing how much we've changed! I guess that's what growing up does to you. Not that I'm complaining, mind you, but it's still so interesting how some things work out. Does anybody else feel this way?
Happy 4th for all of you who live in the States! Tomorrow I'm going to decorate a float for the parade that I'm walking in on the morning of the 4th. It should be quite fun! What are you all up to?