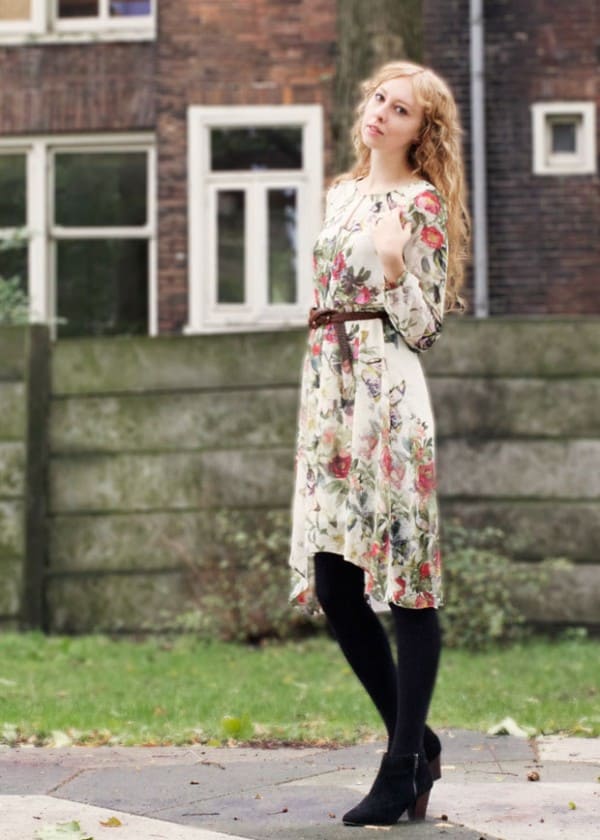 I went to the most amazing flea market last weekend! It was called Ij-Hallen and it only happens every few months. It's a ferry ride away from Central Station, across the Ij, and the crowds getting there were insane. I completely understood the hype when I got there though, as there were 500 stalls of people selling both their old stuff for cheap as well as tons of great vintage and antiques. My poor friend that I dragged along with me, I don't think she has quite the stamina for digging through piles of stuff as I do! I didn't get anything particularly wearable, but I did find an amazing vintage Dutch theater costume for 10 euros. The people who sold it to me were the most charming elderly couple– they told me that the outfit had been in their family for years and they were glad it was going to someone who appreciated it so much! I got a couple of little gifts for friends and family back home too. I think my suitcase back home for Christmas is going to be exclusively gifts and delicious Dutch cookies!
After our endless day of shopping, we went out to dinner at Wagamamas. Apparently it's a chain, but it was so delicious that I don't care! Yes, I'm that girl. While I'm hopelessly in love with my Starbucks, I still want to support the little guys first! But I'm sure I'll be going back to Wagamamas– they even had a separate gluten-free menu, which makes my life so much easier.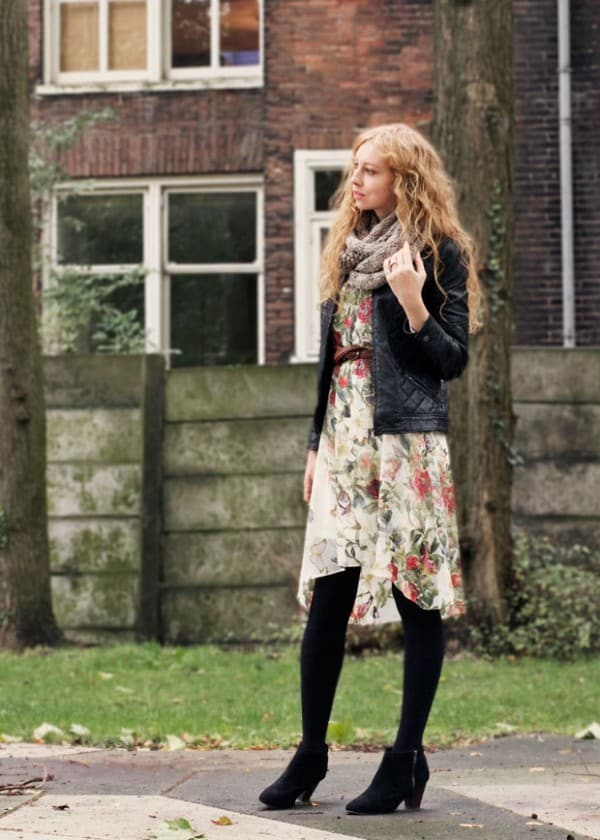 This is one of the dresses I got at Primark a couple of weeks ago! I just fell in love with the butterfly and flower print. I never used to think I was much of a print person, but lately I've been all about the florals. I wore this to class the other day, and I must admit that I got a couple of funny looks. It didn't help that the heels made quite a bit of noise as I walked down the hallway. I don't normally wear shoes with any sort of height to them as I'm already rather tall, but I figured I can get away with it now that I'm in the land of the tall people! I do quite like being the most dressed up person everywhere I go, though, and if that means towering over my classmates, so be it!
On Sunday, I had a photoshoot with a Dutch photographer. This was my second one while in Amsterdam and it was so much fun! My instructions for clothing was "Three times feminine!" Once again, a bit of a language barrier, but feminine is right up my alley. It was just a trade shoot, my time for portfolio work and experience, but I really enjoy spending time in front of the camera. It was quite the adventure getting to the shoot location, though, because it seemed as though every street in the city was closed off for a bicycle race.  I think we got some really great shots, though, I'll be sure to share them with you when I get them!