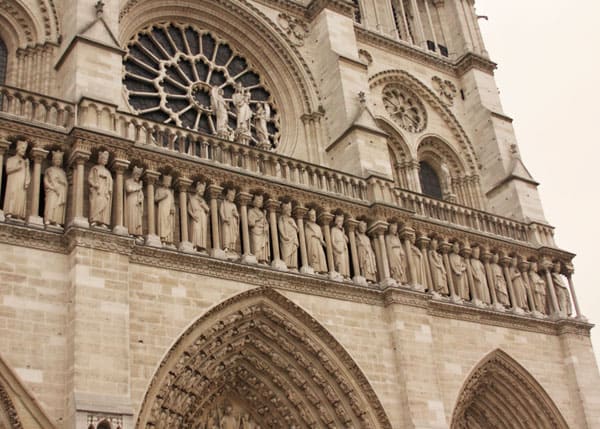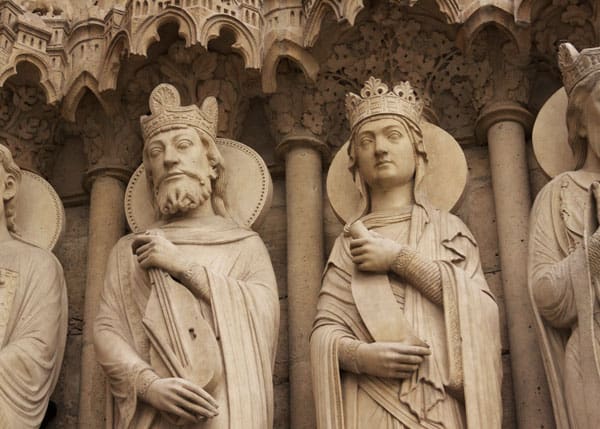 Our second day in Paris consisted of much sightseeing and wandering the streets. We got our fill of culture, visiting the Arc de Triomph, the Louvre, and the Notre Dame. We managed to get a bit of shopping in as well! The Kilo Shop, in the Marais, is a must if you have a fondness for vintage. Racks of 60's coats, polka dot skirts, and silk button-downs line the overstuffed store. You pay buy the weight of the clothes– it reminded me of the Goodwill outlet at home (affectionately known as the bins!), but artfully curated. It's a bit overrun with cool French girls, naturally, but I did manage to snag a nice vintage sweater.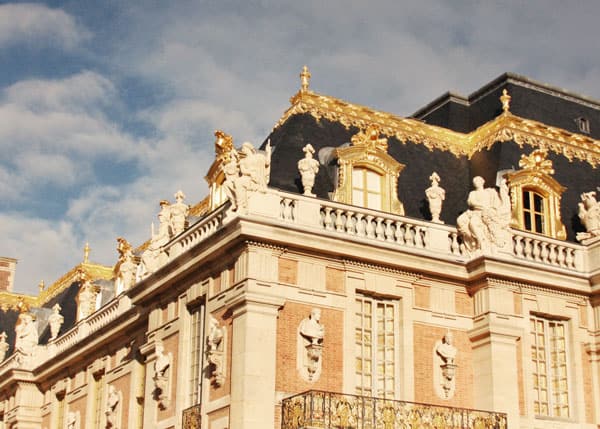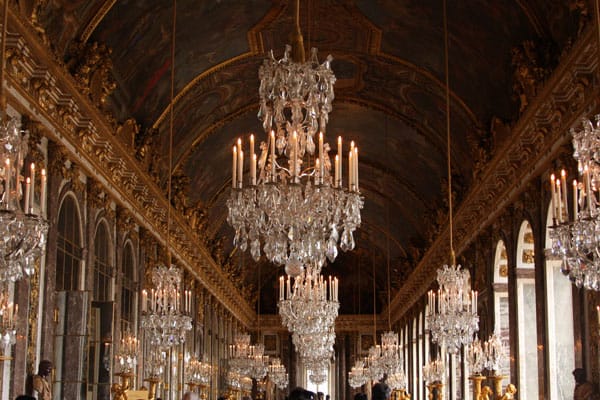 The highlight of our third day in Paris was definitely our visit to Versailles. Despite the terrible weather (a theme for our trip!), we awoke bright and early to make our way to the palace. We were hoping to beat the crowds by arriving right when it opened, but I don't think it's possible to avoid the mass of tourists at Versailles. It was worth all the jostling crowds and unhappy children, though, as Versailles is absolutely stunning! It's every bit as ostentatious as one would expect, with gold covering almost every available surface. I loved the paintings of Napoleon and Josephine. Apparently, he had no qualms about rewriting reality for the sake of a better image– he ordered that his mother be painted into a coronation scene even though she refused to attend. The rooms were gorgeous as well, particularly Josephine's bed chambers. I must admit, I could get used to living like that. The maid service wouldn't hurt either ;)
After Versailles and a bit of a rest, we headed back out to the center of town. As it was our last day, we decided to treat ourselves to a nice little French restaurant where I paid far too much for a plate of undressed lettuce and hot water (they ran out of tea– how is this possible?!). I would not recommend the French cafes near the Eiffel Tower if you have any food allergies. They tend to cater towards tourists and I think they get fed up with their "incompetence." At this point, though, I was so enamored with Paris that I didn't even care.
After our little dinner mishap, we headed down to the banks of the Seine to take an evening tour along the water. I would highly recommend this! It's even better if you're tough enough to brave the open-air section of the boat– we were so chilled that we stayed inside the whole time. While the view wasn't quite as nice, the boat had large windows that extended all the way across the ceiling. Nothing is so beautiful after a weekend in Paris than seeing the Eiffel Tower sparkling from on the water. It really was an amazing trip and I already want to go back!
What to See:
-Versailles: It's a bit of journey outside Paris, so be sure to pencil in a couple of hours! The palace is open everyday from 9 am to 5:30 pm.  Website
What to Do:
-Vintage shopping at the Kilo Shop: 69 Rue de la Verrerie, 75004. Website
-Boat Tour: We took a tour with Bateaux Mouches, but there are a bunch that you can choose from that all depart from the Eiffel Tower. Website