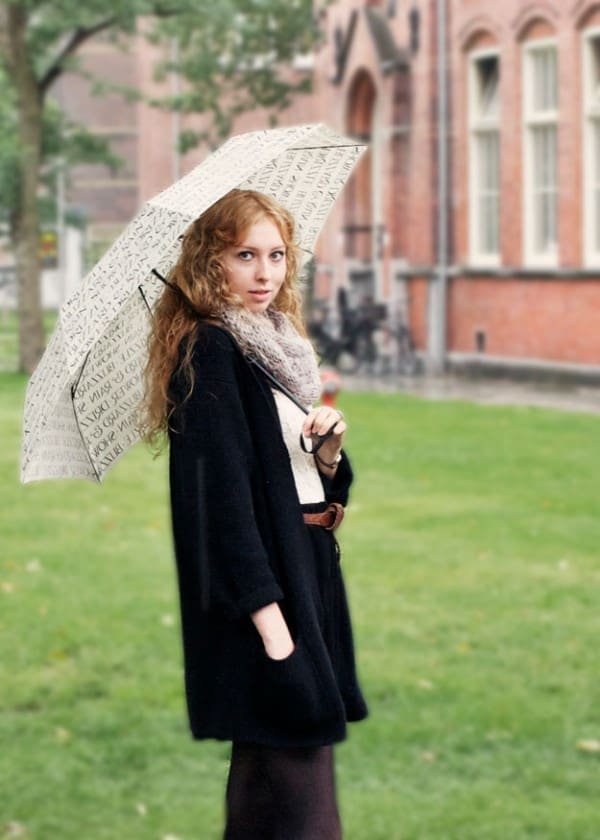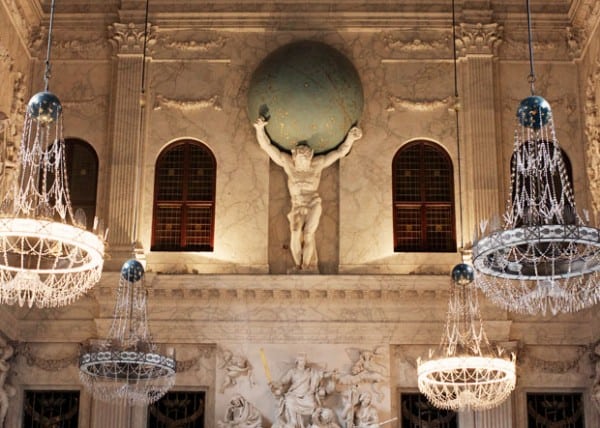 Well, the weather has certainly taken a turn for the worse. I still haven't mastered the art of biking everywhere and still looking presentable when you get to your destination! Today was one of those days when it seemed pointless to even do my hair, as when I arrived in town I resembled a wet rat.
I was planning on wandering around for a bit today, getting lost and hopefully finding some charming corner of Amsterdam that I haven't stumbled upon yet, but I was so cold and wet when I finally made it to the center of town, that I decided instead to pay a visit to the Royal Palace, something I had been wanting to do for a while. It's only open for certain periods, as the royal family still uses it from time to time.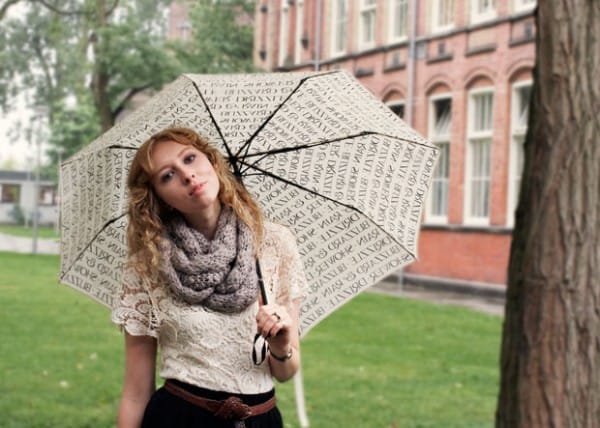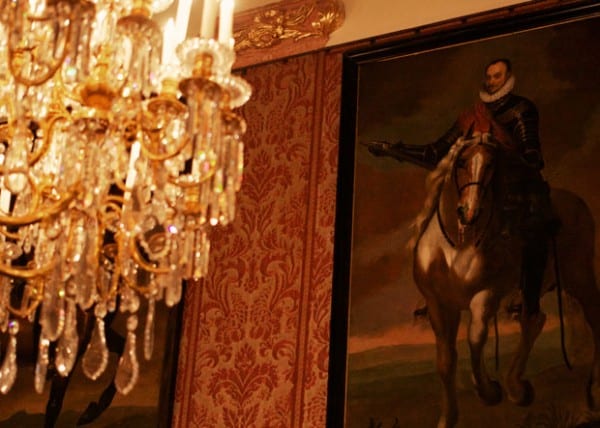 The bag I brought with me was apparently far too large to be allowed in, not to mention the fact that I was carrying a sopping wet umbrella and rain jacket. The security guards kept sending me back to the coat room to check more of my things– they sent me back three times before they finally allowed me in! Honestly, they may just have thought it was funny… The only artifacts that were not bolted down or behind glass were some dining chairs, so I don't really see what I could possibly steal and hide in my purse. Alas, I was forced to walk around the palace with a little ziploc baggie holding my keys and wallet. Not exactly the most stylish look, or the most inconspicuous, as the plastic made a considerable amount of noise every time I moved. I was branded as a tourist, the one thing I've been trying so desperately to avoid!
Anyways, The palace itself was absolutely lovely! It was nice to get a sense of the Dutch royalty, as that isn't something I know much about and it doesn't seem to be covered in any of the other museums in Amsterdam. And of course, the decor was as gorgeous and opulent as one would expect. I was particularly fond of the sculptures and paintings that adorned the ceilings.