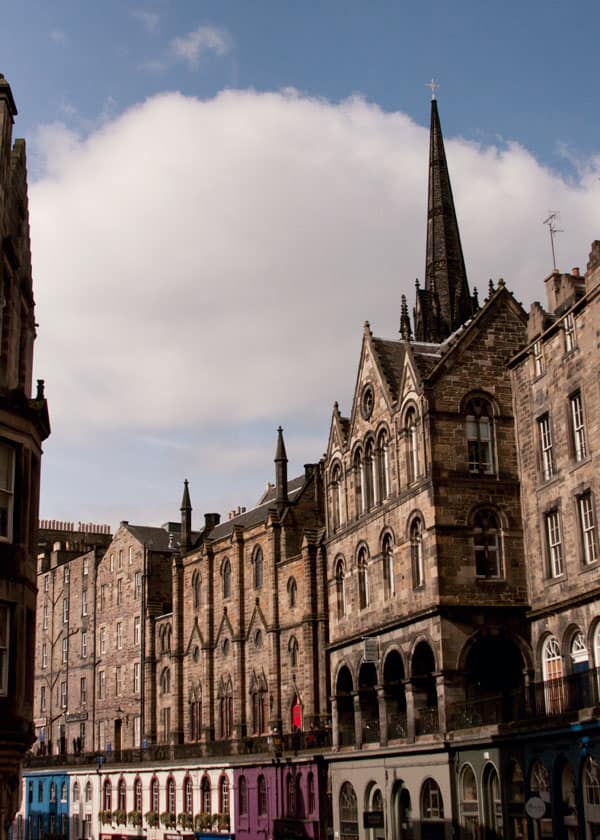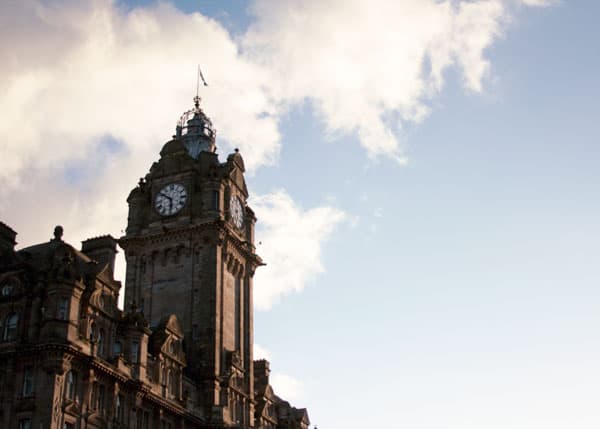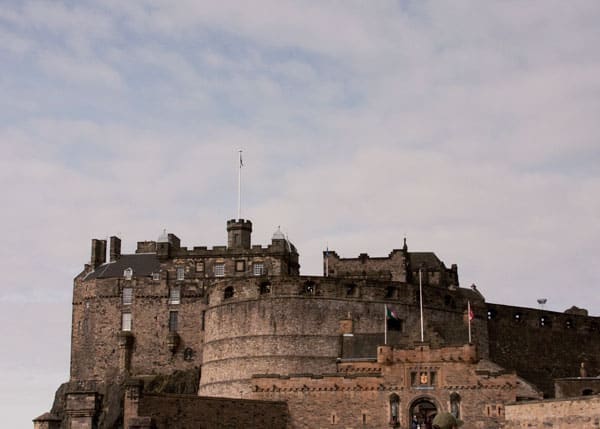 I hope everyone had a lovely Easter! I headed to Edinburgh for the holiday weekend and had the most amazing time. The city itself was absolutely charming. I spent a couple of days just wandering the streets, poking my head into all the cute little boutiques around Grass Market, and climbing far more stairs than I can count. The architecture was stunning and the castle that overlooked the city made for an imposing skyline. We stayed at Garfield Guest House, a lovely B&B about a 10 minute drive outside the city center. The owner was so sweet and the Scottish breakfast they prepared for us was delicious. They even offered everyone some Haggis, which I respectfully declined ;)
When a friend of mine told me that the cafe where JK Rowling wrote Harry Potter was in Edinburgh, I had to check it out. While the cafe was rather touristy and not as cosy as I had expected, it was fun to visit. And I had to try my hand at reading my tea leaves, of course. I was seeing an old lady walking with a cane– a good omen? Professor Trewlaney would be proud.
My favorite part of the trip was definitely a tour of the Highlands that I took with Rabbies (my tour guide was Audrey & she was fantastic!). We headed off bright and early on Saturday for a 12 hour whirlwind tour of the countryside. I'm not normally one for bus rides, as I do get a touch motion sick, but I was so captivated by the scenery to mind. I loved getting to hear some Scottish history on the tour as well. Oh Robert the Bruce, such an interesting fellow! The landscape was so stark and awe-inspiring that I sometimes felt like I was on another planet. The vast distances we drove without seeing anybody else certainly added to this. The mountains were stunning, covered in heather that blooms purple in August and the lochs were so still and glassy that they were practically mirrors. Loch Ness was magnificent, I'm just disappointed that I didn't get a shot of Nessie herself. Oh well, next time for sure!